The acclaimed Edinburgh-born singer and songwriter Adam Holmes is one of the brightest stars on the UK roots music scene. An old soul on young shoulders, he combines masterful songwriting and a mellifluous, enchanting voice, mixing traditional and contemporary folk with his own brand of soul and Americana.
Twice nominated for BBC Radio 2 Folk Awards, his first two albums – Heirs And Graces (produced by John Wood) and Brighter Still - were nominated for Scottish Album of the Year Awards in 2014 & 2017. His current (fourth) - but soon to be superceded album - is Dreamweaver with songs co-written with Boo Hewerdine.
Adam's new album HOPE PARK (his fifth) was be released with a celebratory concert at Glasgow's Celtic Connections Festival on Thursday 26 January 2023.
To book ADAM HOLMES for your event,
Contact John Barrow or call +44(0)7968 131737
Cromarty Arts (June 2023), audience quotes (unsolicited) …
"A great night, Adam was funny and his live performance brilliant"
"Very powerful, I was moved to tears by his Wild Mountain Thyme"
See Adam's website HERE.
VIDEOS
Hard Times
https://m.youtube.com/watch?v=cDiM1FcwZWw
(from Adam's new CD "Hope Park" released in January 2023
Folk UK album review of Hope Park HERE.
Edinburgh
https://m.youtube.com/watch?v=7ybh_fSqoXI
(also from "Hope Park")
I Saw The Devil In The Morning
https://m.youtube.com/watch?v=XZqkPTKzU4E
From Adam's fourth solo album, Dreamweaver, released in May 2021.
Folk UK album review of Dreamweaver HERE.
---
Adam's Diary 2023
OCTOBER 2023
Wed   4 to Tue 10   available
Wed 18 to Tue 24   available
NOVEMBER 2023
Wed   1 to Tue   7   available
Wed 15 to Tue 21   available
Wed 29 and Thu 30   available
DECEMBER 2023
Wed   1 to Tue   5   available
Wed 15 to Mon 18   available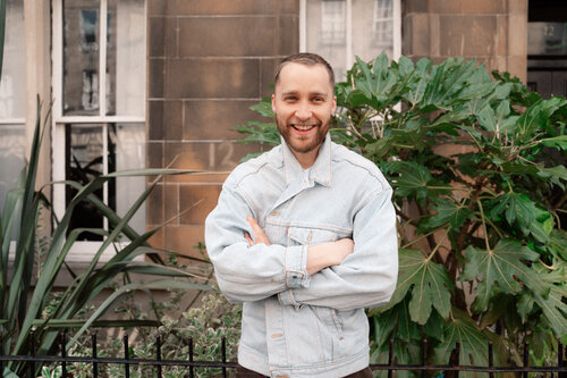 Adam's Diary 2024
JANUARY 2024
Wed 10 to Tue 16   available
Wed 24 to Tue 30   available

FEBUARY 2024
Wed 7 to Tue 13   available
Wed 21  Edinburgh FC
Thu 22 to Tue 27   available

MARCH 2024
Wed 6 to Tue 12   available
Wed 20 to Tue 26   available

APRIL 2024
Wed 3 to Tue 9   available
Wed 17 to Tue 23   available

MAY 2024
Wed 1 to Tue 7   available
Wed 15 to Tue 21   available
Wed 29 to Tue 31   available

JUNE 2024
Sat 1 to Tue 4   available
Wed 12 to Tue 18   UK/Scotland tour
Wed 26 to Tue 30   available

JULY 2024
Mon 1 and Tue 2   available
Wed 10 to Tue 16   available
Wed 31   available

AUGUST 2024 
Thu 1 to Tue 13   available
Wed 21 to Tue 27   available

SEPTEMBER 2024 
Wed 4 to Tue 10   available
Wed 18 to Tue 24   available

OCTOBER 2024 
Wed 2 to Tue 8   available
Wed 16 to Tue 22   available
Wed 30 and Thu 31   available

NOVEMBER 2024 
Fri 1 to Tue 5   available
Wed 13 to Tue 19   available
Wed 27 to Sat 30   available

DECEMBER 2024 
Sun 1 to Tue 3   available
Wed 11 to Tue 17   available