NOW BOOKING PAGE 2 (B to K)
CORONAVIRUS UPDATE
Dateline: Sunday 23 January 2022
Planning is continuing as usual for the performers listed below. Tours in 2020 were rescheduled to dates in 2021 and then moved into 2022 or 2023.
If there are any questions arising or offers of work please either call
John Barrow on +44(0)7968 13 17 37 or email jb@stoneyport.uk
How can this page be improved?
---
Now booking dates UK-wide through 2022, 2023 et seq.
Contact John Barrow or call +44(0)7968 131737

BLACK SNOW ROADSHOW is moving and evocative featuring live music and words and the international multi-award winning documentary film, Black Snow. This is a perfect stand-alone show for festivals as well as arts centres and theatres.

The entire show runs 90 minutes featuring tales of the mining life illustrated with songs and poetry. The film itself looks at the aftermath of the Oaks Pit Disaster in Barnsley, South Yorkshire near Christmas 1866 and its resonances today in the local community.

Running 30 minutes, the film was directed by Steve Linstead, who is on-stage in the show with Jed Grimes who created the show's original music. Both Steve and Jed are from mining communities in the North of England.
---
---
CHRISTINE KYDD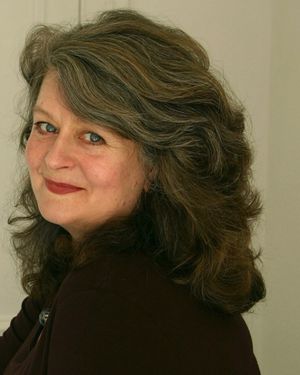 Now booking dates UK-wide through 2022, 2023 et seq.
Contact John Barrow or call +44(0)7968 131737
One of Scotland's great female singers now booking shows for clubs, festivals, concerts in 2022, 2023 ... either solo or with Gillian Frame (fiddle).

Click here, here and here for video clips of Christine singing and talking about her work.

SEPTEMBER-DECEMBER 2022
ALL DATES AVAILABLE
JANUARY-DECEMBER 2023
ALL DATES AVAILABLE
---
---
FIONA ROSS and
SHANE O'MARA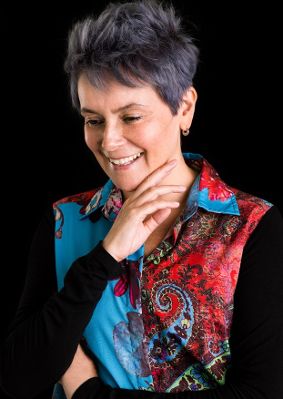 Now booking dates UK-wide through
September and October 2022.
This tour has been relocated from May 2021.
Contact John Barrow or call +44(0)7968 131 737

" ... a superb example of just what can be achieved with minimal resources (one voice, one guitar) ... an inspired teaming, such is the feeling of intuitive mutual support between singer and musician." Living Tradition on Fiona's 2020 album, Sunrise Turn
SEPTEMBER 2022
Mon 26 and Tue 27    available
Wed 28   Edinburgh FC
Thu 29 and Fri 30    available
OCTOBER 2022
Sat 1 and Sun 2    available
Mon   3   Glenfarg FC
Tue   4   Glasgow Star FC
Wed   5   Irvine FC
Thu   6 to Mon 31   available
---
---
JASON WILSON TRIO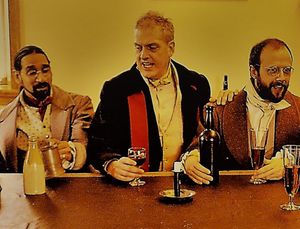 (featuring: Jason Wilson, Marcus Ali and Vince Reel)
Canada
Now booking UK and Ireland dates through October 2022
This tour was postponed from October 2020 and from October 2021.
Contact John Barrow or call +44(0)7968 131 737

OCTOBER 2022
Dates postponed from Oct 2021
Sat    1 to Tue 18   available
Wed 19   Edinburgh FC
Thu 20 and Fri 21   available
Sat 22   Greenock, Beacon Arts Centre
Sun 23 to Fri 28  available
Sat 29   Newton Abbott, Devon
Sun 30 and Mon 31  available
---
---
Now booking dates UK-wide, Ireland and abroad throughout 2022, 2023 et seq
Contact John Barrow or call +44(0)7968 131737.

JANUARY - DECEMBER 2022
ALL DATES AVAILABLE
JANUARY - DECEMBER 2023
ALL DATES AVAILABLE
---
---
JIM PAGE (USA)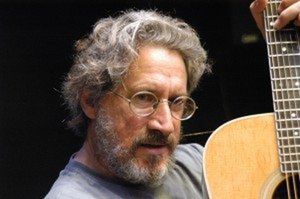 UK-wide tour, and probably Ireland too, being planned for this iconic songwriter and singer from Seattle, USA .
Contact John Barrow or call +44(0)7968 131737 for info / details or to arrange a gig.
AUGUST 2022
Mon  1 and Tue  2   available
Wed   3   London, Walthamstow, William Morris Public House, Forest Road
Thu   4 to Sun 21   available
JIM PAGE is an American singer and guitar player, a song writer and story teller. He was born in California in 1949.
He got his start in the bars and coffee houses of the lower Bay Area in 60s. The music and artistic experimentation of those days made a big impression, and have stayed with him ever since.  On New Year's Day of 1970 he headed to New York City, arrived with a broken fleece lined jacked and 34 cents in his pocket, borrowed a guitar and started hitting the clubs of Greenwich Village. But the scene had changed and he headed to Seattle.
And stayed! Writing, protesting, running gigs and trying to make a difference.
And he did! Jim took Seattle to be his stage. Wherever there were people he would play: on streets, at the college campus, in bars, at city council meetings; gatherings of all kinds. He learned that people would listen if you sang about what was important to them. One day he walked into the TV station and said "I've got a song you should put on the news,"; and they did. In 1974, after being threatened with arrest, Jim took on the Seattle City Government to legalise street performing. He printed flyers saying "Jim Page Live At City Council" and posted them all over town. The place was packed and he won. It was a landmark case and Seattle is now open for all buskers.
Jim worked in the UK and Europe for about six years around 1980 and a trip to Ireland in that period led to Christy Moore recording Jim's song, "Hiroshima Nagasaki Russian Roulette" which became a firm favourite at Christy's concerts and later at Moving Hearts shows.
 In 2007 Jim was included in an all star list of the "50 Most Influential Musicians In Seattle History." To date, Jim's songs have been covered by The Doobie Brothers, Christy Moore, The Moving Hearts, Dick Gaughan, Roy Bailey, David Soul, and Michael Hedges. Jim has received awards from Artist Trust, Seattle Arts Commission, and Jack Straw Productions. His music has been included on many compilations, including the Grammy Nominated "Best Of Broadside."
Jim writes and performs yet and his songs continue to be pertinent to and expressive of our times. To quote the late Utah Phillips: "If you're ever going to get the message, this is the messenger to get it from." And Christy Moore: "Every now and again I encounter a singer who gives me a glimmer of hope. Jim Page carries the light".
---
---