TONY McMANUS and JULIA TOASPERN
DATELINE: Wednesday 15 December 2021
HAILED BY the late John Renbourn - who was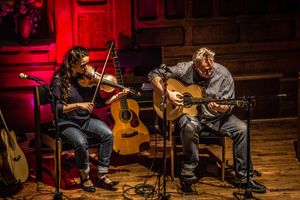 no mean guitarist himself - as 'the best Celtic guitarist in the world' Tony McManus has been listed as one of the 50 transcendental guitarists of all time by Guitar Player Magazine.
Now booking UK dates for this remarkable
duo in May-June 2022. We're still looking for gigs in this tour across the UK as well as Ireland, so please go here to see available dates.
Also booking now for dates in June-July-August-September 2023.
All dates available.
Contact John Barrow or call +44(0)7968 131737.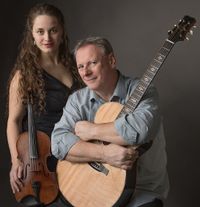 Go HERE to visit Tony's website and HERE for Julia's website.
Go HERE for numerous videos of Tony (solo) plus Tony and Julia performing.