NOW BOOKING PAGE 3 (L to Z)
CORONAVIRUS UPDATE
Dateline: Sunday 9 January 2022
Planning is continuing as usual for the performers listed below. Tours in 2020 were rescheduled to dates in 2021 and then moved into 2022 or 2023.
If there are any questions arising or offers of work please either call
John Barrow on +44(0)7968 13 17 37 or email jb@stoneyport.uk
How can this page be improved?
---
MAGGIE MacINNES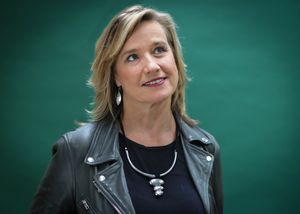 Now booking dates UK-wide and abroad for 2022, 2023.
Contact John Barrow or call +44(0)7968 131737
In 2004 Maggie was voted Best Gaelic Singer of the Year in the Scots Trad Music Awards. She has recorded six solo CDs on her own Marram Music label and performs regularly in the UK and abroad. Maggie is bi-lingual, singing both English language (Scots) songs as well as her Gaelic repertoire much of which she learned from mother, the noted singer Flora McNeil, a native of the Outer Hebridean island of Barra.
Maggie is available solo, or with her son Calum (guitar, vocals), or with her trio (Anna Massie (guitar, fiddle) and Brian McAlpine (keyboards))
JANUARY-MARCH 2022
ALL DATES AVAILABLE
APRIL 2022
Fri  1 -Mon 21   available
Tue 22   Glasgow, Live At The Star FC
Wed 23 -Sat 30   available
MAY-DECEMBER 2022
ALL DATES AVAILABLE

JANUARY-DECEMBER 2023
ALL DATES AVAILABLE
---
---
SAVOURNA STEVENSON and STEVE KETTLEY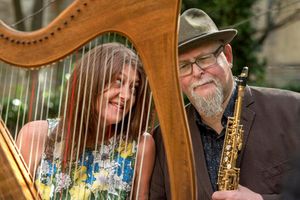 Now booking dates UK-wide and abroad.
Contact John Barrow or call +44(0)7968 131 737
Go HERE for Savourna and Steve's Stoneyport bio page.
Go HERE for Savourna and Steve's EPK
Click here, here and here for YouTube videos

JANUARY-MARCH 2022
ALL DATES AVAILABLE

APRIL 2022
Fri   8   Edinburgh International Harp Festival
MAY-JULY 2022
ALL DATES AVAILABLE

AUGUST 2022
Sat   6   SPAIN, Noia Harp Festival (Galicia)
Sun 14   EDINBURGH, Acoustic Music Centre (Edinburgh Festival Fringe)
Sun 21   EDINBURGH, Acoustic Music Centre (Edinburgh Festival Fringe)

SEPTEMBER-DECEMBER 2023
ALL DATES AVAILABLE

JANUARY-DECEMBER 2023
ALL DATES AVAILABLE
---
---