NOW BOOKING PAGE 3 (L to Z)
LULO REINHARDT and YULIYA LONSKAYA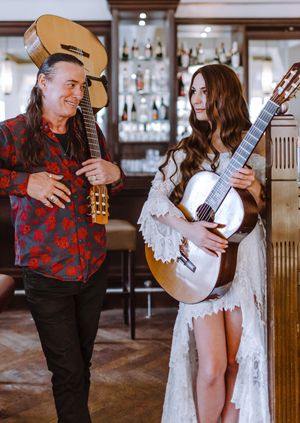 The "GYPSY MEETS CLASSIC" Tour
Now booking dates UK-wide and Ireland throughout May 2023
This tour has been rescheduled from 2020, May 2021 and May 2022!
Contact John Barrow or call +44(0)7968 131737
An inspired pairing of two terrific guitarists - Lulo from Germany with his famous highly distinctive gypsy jazz background tempered with Indian and North African influences and classically trained Yuliya, guitarist and singer, from Belarus. Quite sensational!
MAY 2023
Fri 5 to Mon 8   available
Tue   9   York, National Centre for Early Music
Wed 10   Thropton, Coquetdale Music Trust
Thu 11   Birnham, Birnam Arts
Fri 12   Glasgow (venue tbc)
Sat 13   Findhorn, Universal Hall
Sun 14   Glenkens, CatStrand
Mon 15   Edinburgh, Traverse Theatre (Soundhouse)
Tue 16   Cumbernauld, Lanternhouse
Wed 17   Settle, Victoria Hall
Thu 18   available
Fri 19   Otley, Courthouse Arts Centre
Sat 20   Liverpool, Philharmonic Music Room
Sun 21   Dolgellau, Ty Siamus
Mon 22   Haverfordwest BHC
Tue 23   Newton Abbot - venue tbc
Wed 24   Oxford, St Michael's Church
Thu 25   Street, Strode Theatre
---
---
TONY McMANUS and JULIA TOASPERN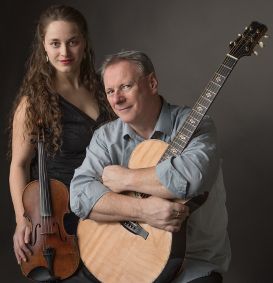 Booking a second UK-Ireland tour for this remarkable duo in September-October 2023.
Enquiries from Europe welcomed

Contact John Barrow or call +44(0)7968 131737

SEPTEMBER-OCTOBER 2023
ALL DATES AVAILABLE
---
---
MAGGIE MacINNES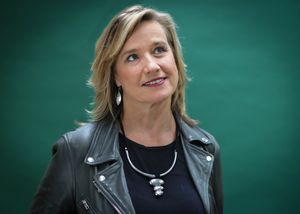 Now booking dates UK-wide and abroad for 2023, 2024 ...
Contact John Barrow or call +44(0)7968 131737
In 2004 Maggie was voted Best Gaelic Singer of the Year in the Scots Trad Music Awards. She has recorded six solo CDs on her own Marram Music label and performs regularly in the UK and abroad. Maggie is bi-lingual, singing both English language (Scots) songs as well as her Gaelic repertoire much of which she learned from mother, the noted singer Flora McNeil, a native of the Outer Hebridean island of Barra.
Maggie is available solo, or with her son Calum (guitar, vocals), or with her trio (Anna Massie (guitar, fiddle) and Brian McAlpine (keyboards))
JANUARY-DECEMBER 2023
ALL DATES AVAILABLE
---
---
SAVOURNA STEVENSON and STEVE KETTLEY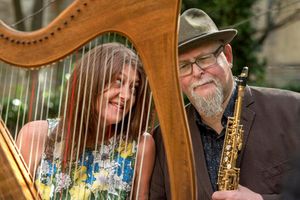 Now booking dates UK-wide and abroad throughout 2023, 2024 ...
Contact John Barrow or call +44(0)7968 131 737
Go HERE for Savourna and Steve's Stoneyport bio page.
Go HERE for Savourna and Steve's EPK
Click HERE, HERE and HERE for YouTube videos

JANUARY 2023
Sun 22   Glasgow, Piping Centre (Celtic Connections)
                 (album release - 'Wine Of Life' - concert)
FEBRUARY 2023
Sun 19   Dunfermline, Viewfield Baptist Church (Scotland on Tour gig)
APRIL 2023 
Thu 20   Cumbernauld Lanternhouse
 Fri 21   Biggar Town Hall
MAY-DECEMBER 2023
ALL DATES AVAILABLE 
 
---
---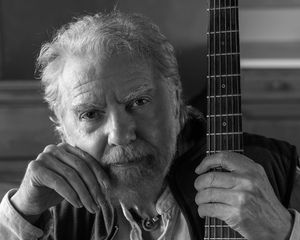 Now booking across the UK for March-April 2023 and summer festivals 2023
Tommy had to cancel his March 2022 UK tour when he contracted COVID at the last minute.
All those cancelled dates are now confirmed for one year on, in March 2023 (see below) and we are now looking for further dates to extend the tour.

Contact John Barrow or call +44(0)7968 131737
See Tommy's page on this site.
See Tommy's Dropbox promo folder.
See Tommy's website for his dates outside the British Isles

MARCH 2023
Fri 18 to Sun 20   available
Mon 20   Stirling FC
Tue 21  available
Wed 22   Irvine FC
Thu 23   Kirkcaldy
Fri 24   Stonehaven FC
Sat 25   Portsoy FC
Sun 26  available
Mon 27   Glenfarg FC
Tue 28   available
Wed 29   Edinburgh FC
Thu 30 and Fri 31   available

APRIL 2023
Sat   1 to Wed  5   available
MAY-JUNE-JULY-AUGUST 2023
ALL DATES AVAILABLE
---
---